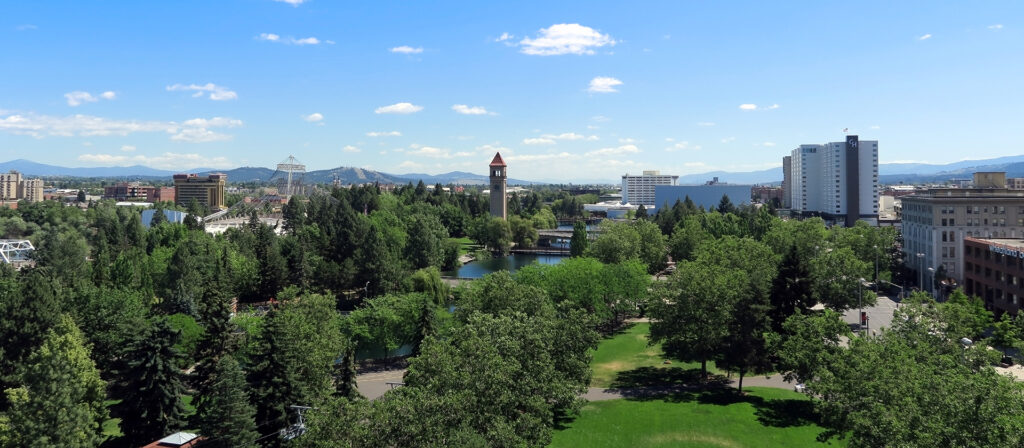 Exploring other countries through culture, education and business – this is the goal of Spokane Sister Cities. You don't have to be Japanese, Irish, Italian, Korean, or Chinese to experience Sister Cities.
You are visiting the website of the Sister Cities Association of Spokane, a non-profit organization supported by the City of Spokane and volunteer citizens. We are the umbrella organization that supports the activities of Spokane's five Sister City Societies.
The Societies are the best way to get involved with Sister Cities activities. Click on the links to each Society to learn more, or for contact information.
Spokane has one of the earliest Sister City relationships. In 1961, Spokane formalized an agreement with Nishinomiya, Japan, which continues to this day. Our other Sister Cities include:
Jilin City, China (since 1987)
Limerick, Ireland (since 1990)
Cagli, Italy (since 2016)
Nishinomiya, Japan (since 1962)
Jecheon, South Korea (since 1999)
Sister Cities International is based in Washington, D.C. This international organization helps support the development of Sister Cities between US cities and cities around the world.

In 2005, Spokane was honored to host the international conference for Sister Cities International. This brought hundreds of visitors to our city, many from around the world. We were proud that Spokane could be showcased as a model city and a model Sister City program to the rest of the world!
During the 2005 conference, the Sister Cities Association of Spokane launched the Dragon Boat Festival. Eleven teams participated the first year and the Festival is now operated by the Spokane Parks Foundation. We are pleased that the conference was able to leave a lasting legacy to the city through this spectacular, international event!
If you have an interest in starting a new Sister City relationship between Spokane and another city in the world, we encourage you to contact us. Our main criterion is that there is a demonstration of grassroots support in both cities. The overseas city cannot also currently be a Sister City with another US city. Our board would be happy to work with you to take the necessary steps to explore and/or formalize the relationship.
We invite you to explore the rest of our website, and contact us if you have any questions. We especially encourage you to join one of our local Sister City Societies – they would enjoy your support and you will be enriched by the experience!